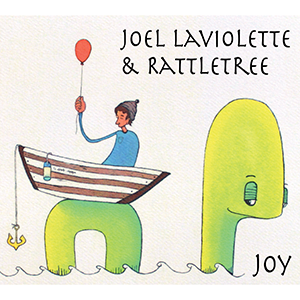 About You Spin Me Round (Like a Record):
Joel Laviolette & Rattletree are at the forefront of a new
era of live electronica - merging new sounds with the
roots of ancient and organic African marimba.
Incorporating GIANT hand-built wooden marimbas, DIY
live video projection, synth manipulation and
choreographed dance, Rattletree creates a high-energy
stage presence and uplifting high-vibration dance music.
This is dance medicine for the whole world!
www.rattletree.com
credits
released October 31, 2013
released October 31, 2013
Written by:
Track 1 : Joel Laviolette
Track 2: Burns, Hussey, Percy, Lever, Coy
Track 3: Joanna Newsom
Track 4: Newton Gwara, Joel Laviolette
Track 5: Jon Gooch aka Feed Me
Recorded at Same Sky Productions in Austin, TX
Engineered by David Messier and Andre Cantave.
Produced by Joel Laviolette
Mastered by Nick Landis at Terra Nova Studios in Austin, TX
© ℗ 2013 Joel Laviolette Publishing
Cover art by Truth
Metadata:
Song Title: You Spin Me Round (Like a Record)
ISRC Code: QMDF81300002
BPM:
Length: 5:20
Artist: Rattletree
Composer:
Publisher:
Cleared For Licensing: No