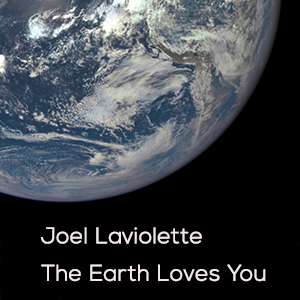 About The Earth Loves You:
The concept for "The Earth Loves You" came about in 2011 as I was considering what would be the one phrase that I could think of that would be able to do the most good in the world if people heard and understood it. My thinking was that even if the most evil of people knew that the Earth-the place where we all come from-loves them, then they would feel more of a sense of connection and understanding with all that surround us.
The Earth loves you.
It's the one thing that can help...
Recorded in mid to late 2011.
Metadata:
Song Title: The Earth Loves You
ISRC Code: QMDF81700009
BPM:
Length: 5:48
Artist: Joel Laviolette
Composer:
Publisher: Joel Laviolette Publishing
Cleared For Licensing: Yes