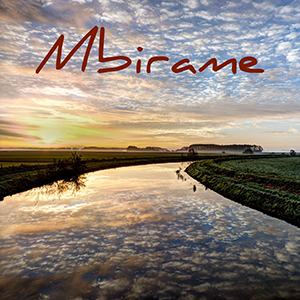 About Me and BT and Our Mbira Dreams:
'm very happy with how the modular and all the various analog and organic instruments are folding nicely into the mix. Very excited for the flow of this experiment!
Technical details:
DAW: Cubase
Plugins:
Reaktor 6 FX (creating the mbira melodic sequence from my root note input)
Lots of Sound Toys (love the Echo Boy and Crystalizer)
Voxengo SPAN and iZotope Ozone for master track.
...Lots of other stuff I'm sure...
....oh also using the Maschine Mikro to send CV out as a sort of drum rack with the Expert Sleepers Trigger plugins on each pad. THose are triggering various clocks on the modular.
Most editing and arranging was done with the audio that was recorded direct off the modular as opposed to arranging first. Enjoy
© 2016 Joel Laviolette Publishing
released November 2, 2016
Metadata:
Song Title: Me and BT and Our Mbira Dreams
ISRC Code: QMDF81600012
BPM: 100
Length: 5:38
Artist: MbiraMe
Composer: Joel Laviolette
Publisher: Joel Laviolette Publishing
Cleared For Licensing: Yes