Welcome to this
private
page! You have this link because I would love to share these prerelease tracks with you. You may be a DJ, a record label, an ecstatic dance facilitator, or someone else that I feel close enough to share this music with-so welcome! I'm glad you are here.  My dream is to find a good label to get this music out to people that would have otherwise never heard it! Please feel free to listen to anything here and download any of the songs for your own NON COMMERCIAL use. If you are a DJ, radio host, or facilitator, I'd be honored to hear where you are playing these songs-and how they went over for your audiences! If you are a record label, if you like what you hear-get in touch! You can
contact me here
. I hope you enjoy the music, and go tell someone that you love them. 🙂 PS: You can click on the song title if you want to see more details about the specific track. PPS: Feel free to check out my already released stuff on the "music catalog" link above. There are lot's of different styles other than just what is here. If you hear any songs there you want to use, get in touch!
Partial list of DJ and radio support for these songs:
DJs Present (Label)
Sixth Sense
Tim Hidgem (Religion)
Tjerk Coers (Armada)
Neil Moore (BFBS Radio 1)
Stephen Hamlet (Country Club)
DI.fm
Curtis & Craig
Giuseppe Ottaviani
Pusher (Discover Trance)
Danny Slade (VMM Magazine)
Chris Blade (Extreme Revolution)
Tommie Quick (Tranzaction)
Alexsed (Trance In Progress)
Che (Housenation)
DJ Donna (Tribal Joy)
you?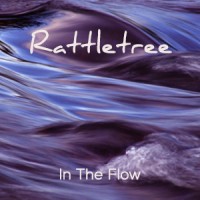 -Rattletree
Coming soon on Ecstatic Wave Records! A half-step Indie Rock song about giving ourselves a break.
Tags: African, Aggressive, Contemplative, Dance, Distorted, Drums, Dubstep, Electronic, Full Band, Guitar, Sound Design, Story, Synth Heavy