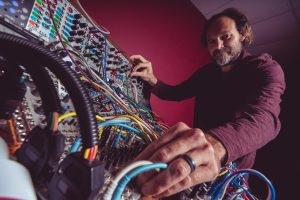 NOW HIRING:
Graphic Design, marketing, and booking assistant
Position Title: Graphic design, marketing, and booking assistant.
Location: Mosaic Sound Collective | Austin, TX | 6400 FM 969, Austin, TX 78724
Schedule: After 1pm weekdays.  10-15 hours per week.  Schedule to be determined when hiring.
Compensation: $12-15/hr, depending on qualifications. Part-Time, Contract. Paid Weekly.
Position Summary:
Working in direct communication with Joel Laviolette, the Graphic design, marketing, and booking assistant will help maintain communication between the studio and the outside world. This is a job that is perfect for someone that has a strong attention to detail and gets bored doing one job. The studio has several large-scale projects going all the time and so this person will be responsible for following established project timelines-switching jobs based on the specific task that is due. Some examples are:
• Creating and editing graphics for upcoming music releases
• Writing press releases for upcoming projects
• Writing the monthly newsletter
• creating and scheduling email and social media posts
• keeping the website up to date
This assistant will also be fundamental in ongoing research of prospective booking opportunities, connecting with past and future customers, and making sure that communication doesn't fall through the cracks. Skills needed for this job are:
• Strong attention to detail and ability to keep good records of communication in our database
• Ability or willingness to learn how to speak well on the phone with potential clients
• An inquisitive mind that is willing to explore research ideas as they come up (internet research).
Responsibilities:
Exact responsibilities will reflect current and ongoing projects, and to a degree, areas of interest and skill sets, but are generally designated within the following:
Graphic Design: Creating, editing, and maintaining media assets.  

Arts Administration: archiving, registering, emailing, scanning, filing, printing, calendar upkeep, and other tasks as it relates to the specific project designated.

Maintain an organized working environment, including a clear, navigable digital sphere, following stated protocols for digital media management.

Keep to confidentiality agreements as it relates to all information learned and or utilized within the role. Always erring on the side of confidentiality, even if a non-disclosure agreement was not signed.

Ensure outgoing or public materials and projects meet studio's standards for artistic excellence.

Serve as a representative of the studio in a positive manner.
Required Qualifications:
Demonstrable experience with graphic design Softwares (we use Adobe CC products: Photoshop, After Effects, Premiere)

Willingness to learn new software and a "self learner" who tries to figure out things first before asking for help

Eagerness to learn new things in a fast-paced environment

A keen sense of detail and ability to work both independently and collaboratively

Proactive in identifying priorities, with an inherent sense of urgency

Positive, "get things done" attitude

Passion for music and a desire to thrive in the creative arts industry

Excellent communication and interpersonal skills, both written and verbal

Reliable transportation
Physical Requirements:
Ability to safely lift 25 lbs

Ability to withstand exposure to varying conditions of noise and sound

Ability to withstand prolonged sitting, standing, or walking
Please note that we will do our best to make accommodations for the qualified applicant with mobility limitations or other disabilities. In spite of these physical requirements, please do not hesitate to apply, but while doing so, let us know what accommodations are required in your working environment.
Directions to Apply:
If you are interested in applying for this position, please email here:
[email protected] with the subject line: Graphic Design, marketing, and booking assistant
In your email, please include you resume or CV and a cover letter.  Attach them in PDF format to the email.  In the email itself, please write a short paragraph about why you should be considered for this position.  Any emails that don't follow this process will be ignored.
Please note that at this time, Joel Laviolette does not offer medical or dental coverage.
The responsibilities & duties listed above are intended to communicate general priorities of this position, but should not be understood as an exhaustive list of all job requirements to be completed through the duration of the term with Joel Laviolette.
Joel Laviolette provides equal employment opportunities (EEO) to all employees and applicants for employment without regard to race, color, religion, gender, sex, national origin, age, disability, genetics, marital status, or sexual orientation.